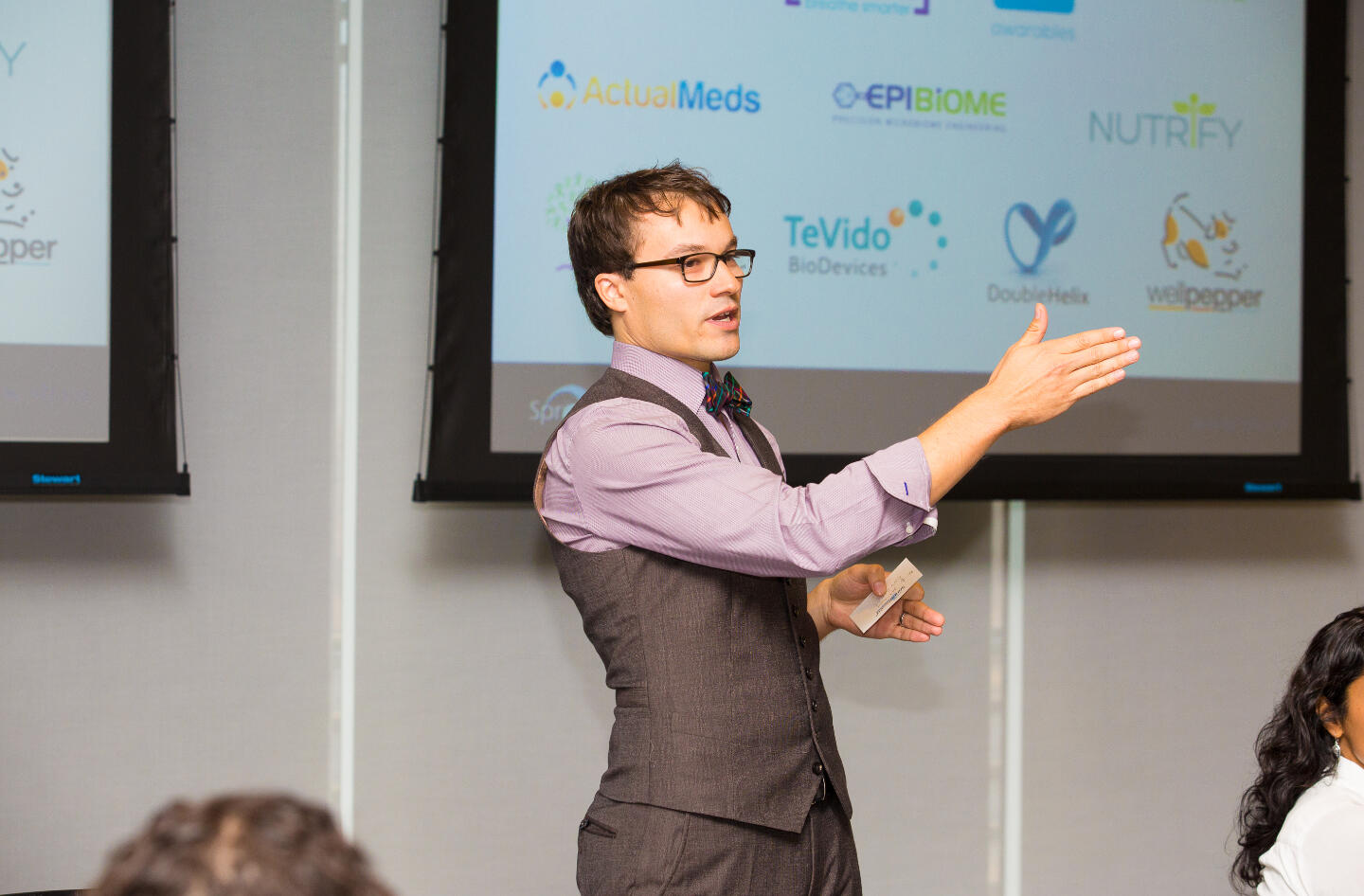 Father, husband, traveler, connector, VP @ Springboard
1000% committed to helping women innovators transform industries, cure diseases, and build scalable businesses.
For my entire professional career, I've worked on solutions that leverage diversity of thought and human capital to support overlooked and underrepresented populations in in the venture ecosystem. I'm currently on a mission to increase the number of successful women entrepreneurs building scalable, sustainable businesses... one success story at a time.
Thank you for stopping by to say hello. I truly hope my work and my writing helps, even if in just some small way, to make your life easier or better or happier.
My Writing and Speaking
I write periodically on Medium and look for every opportunity to collaborate with other like-minded individuals and organizations in this space. Informally, I advise a number of accelerator programs supporting women entrepreneurial leaders.
About Me (Professional)
With a focus on the Life Sciences industry and a passion for underserved markets, Joshua Henderson's expertise is in building diverse networks of business experts and in making valuable connections that catalyze the growth of early-stage companies. Joshua is currently the Vice President of Springboard Enterprises, the premier global network of women innovators transforming industries. For over ten years, Joshua has directed its programs and led the efforts to recruit, select, and advise over 350 Springboard portfolio companies since 2008. Prior to Springboard, Joshua founded and chaired Georgetown University's Business Plan Competition (now Hoya Challenge) and helped spark an entrepreneurial movement across the University, where he graduated with a B.A. in Psychology and English. Follow him on Twitter at @joshuahenderson.
About Me (Personal)
Everything I do is driven by a desire to have a positive impact in this world, and to leave it having lived a life of meaning.

I believe life is too short and precious not to approach every moment with 1000% of our attention and effort. The deep pain of loss taught me this - my father passed away in 2008 from Multiple Myeloma and my brother Brenton Henderson committed suicide in 2014. I miss both dearly.

Through it all, I have had my soulmate and travel buddy Meghan Henderson with me through good and bad. Her job took us overseas in Fall 2014, when I began working remotely from Italy, Germany, and other places as we travel around the world collecting new experiences and happy memories.
Data
People often ask me why I'm in this space. While I believe in the mission (at a personal and macro level), I also believe this space presents an incredible business opportunity. This business case to fund women-led and gender diverse companies is supported by a number of facts, surveys, and studies.

Women entrepreneurs have 21st leadership skills like learning agility. According to the Korn Ferry Institute, women entrepreneurs score higher in "agile learning" and other key leadership attributes than either male or female executives holding C-level and VP positions.
Women-led companies are more capital efficient. According to Illuminate Ventures, the average venture-backed company run by a woman had achieved comparable early-year revenues using an average of one-third less committed capital
Inclusive organizations deliver higher returns. Again according to Illuminate Ventures, organizations that are the most inclusive of women in top management achieve 35% higher ROE and 34% better total return to shareholders versus their peers.
A company's odds for success (versus unsuccess) increases with more female executives at the VP and director levels. According to Dow Jones' report "Women at the Wheel" on the effect of women leaders on start-up success.
Female representation in top management brings informational and social diversity benefits to the top management team. According to research in the Strategic Management Journal, which argues that these benefits enrich the behaviors exhibited by managers throughout the firm and motivate women in middle management.
Funding is disproportionately allocated to companies run by men, creating a gap that is waiting to be filled. According to the 2014 Diana Project, from 2011–2013 just 985 of the 6,793 venture capital–funded companies (15% of all businesses receiving seed, early-state, and later-stage venture capital funding) had a woman on the executive team. Only 2.7% of these companies (183 of 6,517) had a woman CEO. Click here for the original Diana Project report in 2004.
Women entrepreneurs still cite access to funding as a primary challenge, making this funding gap an opportunity to differentiate. According to this survey conducted by the Kauffman Foundation in November 2014 and also supported by this research conducted by Sarah Thébaud in December 2014.
Unintended bias influences investment decisions and "distort perceptions of the viability and investment-worthiness of an innovative idea." Gender influences VC evaluations most when the person, rather than the venture, is the target of evaluation, according to this research supported by the Michelle R. Clayman Institute for Gender Research at Stanford University and the National Center for Women and Information Technology, and this research by Sarah Thébaud.
Other Articles & Studies
The first comprehensive study on women in venture capital and their impact on female founders via TechCrunchIs Change In The Wind For Women Entrepreneurs Raising Capital? by Geri Stengel on ForbesThe next new thing: Women VCs via TechCrunch