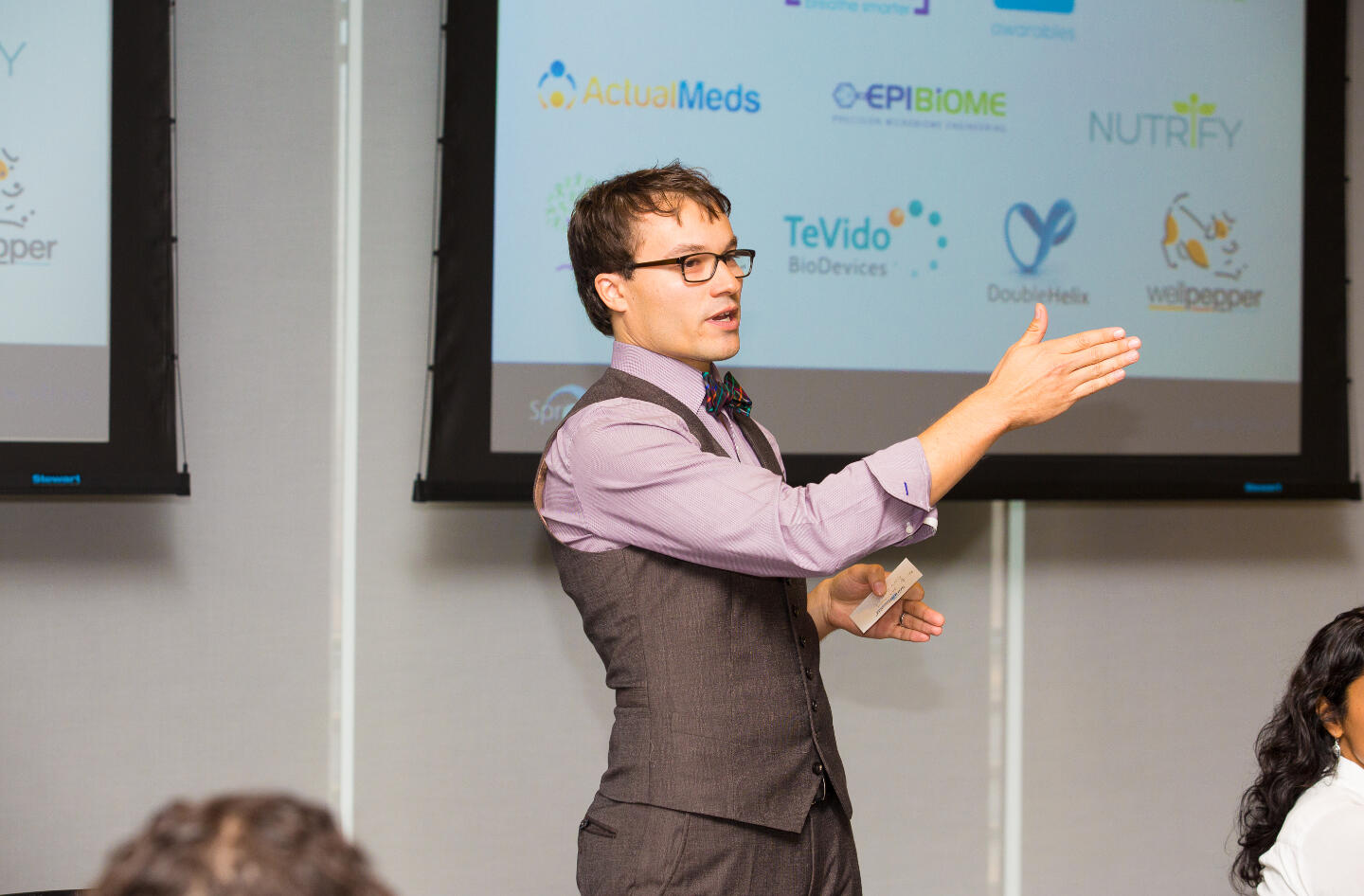 Father, husband, traveler, connector, advocate
After 12 years at Springboard Enterprises supporting early-stage life science companies and witnessing the explosion of new technologies that are enabling more precise and personalized targeting of diseases, I've embarked on a personal mission to accelerate the development of new treatments for rare and underserved diseases through a variety of projects, initiatives, and partners.
If you share my interests and feel I can in any way support your work, please don't hesitate to reach out to me on LinkedIn to share more.
By partnering with advocacy groups and biopharma companies...
I currently serve as the Head of Rare Diseases at Pulse Infoframe, partnering with patient advocacy groups and biopharma companies globally to generate high quality, regulatory-grade real-world data. By powering registries and natural history studies using a centralized infrastructure, called healthie 2.0, we enable cross-disease insights and empower patients to accelerate the development of new treatments to rare diseases.
By supporting women innovators in Life Sciences and Healthcare...
Investing in women led companies is smart business, not charity, and I actively maintain a list of organizations who share this belief in a Global Ecosystem Supporting Women Innovators and Investors. Over the last decade I worked with the pioneering organization in this space, Springboard Enterprises, where I built our life science network and led programs that supported 36 cohorts of nearly 400 companies. I continue to advise the continued evolution of our programs and recruit new entrepreneurs, investors, pharma executives and other experts into the network with a special interest in supporting companies developing treatments and technologies that address rare diseases.
By building a coalition of rare disease patients, researchers, industry executives, and clinicians across Washington state...
I'm actively helping to launch the WA Rare Disease Advisory Council, a group dedicated to understanding, analyzing, and responding to the needs of rare disease patients across the state with a goal of accelerating rare disease research through collaboration.
---
About Me (Professional)
Joshua Henderson's expertise is in building relationships and fostering collaboration across diverse groups of stakeholders, with a specific focus on accelerating the development of treatments for rare diseases. Joshua is the Head of Rare Diseases at Pulse Infoframe, responsible for partnering with patient advocacy groups and biopharma companies globally to generate high quality, regulatory-grade real-world data. He is an advisor and Head of Life Sciences at Springboard Enterprises, the premier global network of women innovators transforming industries. Over 12 years there, Joshua established its annual life science and health technology programs, founded a 100-member Life Science Council of Advisors, and led the efforts to recruit, select, and advise nearly 400 high-growth companies in the Springboard portfolio. Prior to Springboard, Joshua founded and chaired Georgetown's Business Plan Competition (now Hoya Challenge) and helped spark an entrepreneurial movement across the University, where he graduated with a B.A. in Psychology and English.
About Me (Personal)
Everything I do is driven by a desire to have a positive impact in this world, and to leave it having lived a life of meaning.

I believe life is too short and precious not to approach every moment with 1000% of our attention and effort. The deep pain of loss taught me this - my father passed away in 2008 from Multiple Myeloma and my brother Brenton Henderson committed suicide in 2014. I miss both dearly.

Through it all, I have had my soulmate and travel buddy Meghan Henderson with me through good and bad. Her job took us overseas in Fall 2014, when I began working remotely from Italy, Germany, Seattle and other places as we travel around the world collecting new experiences and happy memories.
Writing